References

Ing. Michal Zelenák

Head of Safety&Security and Crisis Management department at Na Homolce Hospital

"I was pleasantly surprised by the quality and precision of the work the cleaning robot does. At first, we were a little concerned about whether the robot would cope with our operation, however, the technology proved to be absolutely reliable and fine-tuned, and we didn't encounter a single problem or collision between the robot and staff or visitors. I am glad that we are one of the first in the country to use these cleaning robots and I can only recommend them to others.""

Pavel Tyleček

Director of the Cleaning Services Division CENTRA, a. s.

"Our company follows all modern trends with regard to cleaning technology and I am glad that, in cooperation with Bettaroe Robotics, we could bring our client, the Na Homolce Hospital, a modern cleaning solution using the GS Scrubber 50 robot. We were very pleasantly surprised by the results of the tests during actual operation and are already actively developing cooperation for other clients and facilities. Using automated robots in facility management is definitely a modern trend that our company wants to take an active part in"

Jerome Francis
Senior Manager Changi Airport Operations Management
"The ECOBOT autonomous cleaning robot is part of the fleet of cleaning robots operating at Singapore's Changi Airport. Representatives of the cleaning service using the robots at the airport consider them to be safe, easy to use and efficient. We are pleased that the cleaning representatives have whole-heartedly accepted these autonomous machines and can make use of the technology."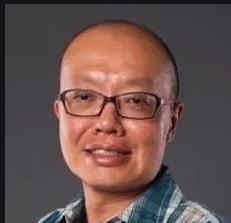 Gregory Lok
Senior Manager Starhub, Singapore
"The ECOBOT doesn't look like a cleaning machine at all. Its design is more like a high-tech machine that immediately draws a lot of attention. We have also been assured that ECOBOT's safety systems are among the best, so both people and property are in safe hands."